What do you do when a COVID lockdown means that the annual Canoe Racing NZ Sprint National Champs get postponed?! You organise your own Lockdown Showdown!
It was to everyone's surprise and disappointment when the very week of our pinnacle event of the year, the Canoe Racing New Zealand Sprint National Champs had to be postponed due to a three day level 3 lockdown placed on Auckland and a level 2 on the rest of the country. Athletes had trained hard for this event for months, ready to peak that week and show the rest of the country what they are made of! There was much disappointment when CRNZ had to make the call early in the week so club coach Gavin Elmiger and club secretary Kirsty Elmiger knew they just had to do something! The North Shore Canoe Club committee kicked into action and with 48 hours notice, once we knew we were going to be in a level allowing us to get together (under 100 people), we managed to pull off the most epic day of fun club racing! Thanks to all our supporters for helping to make it happen at such short notice!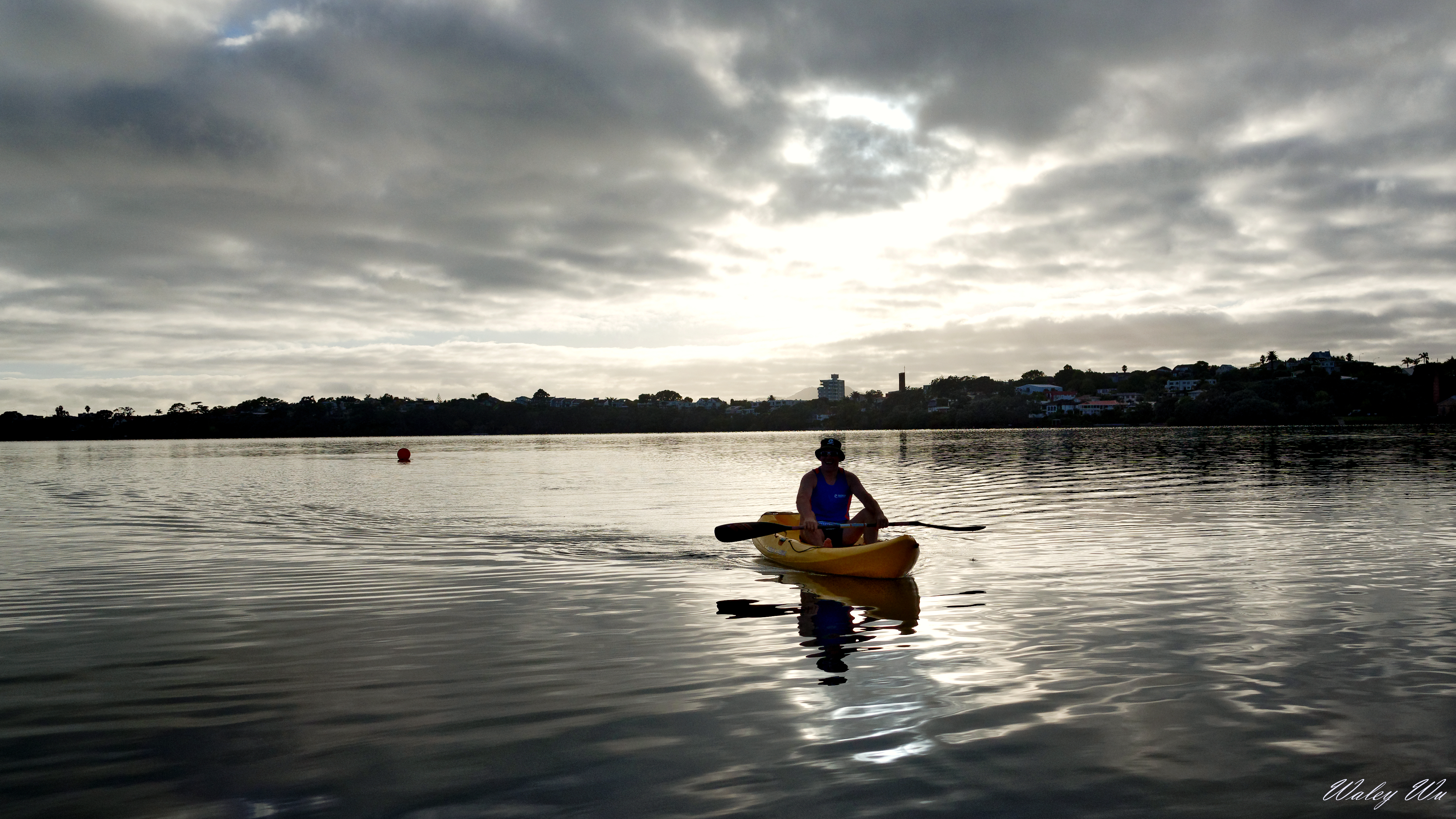 Saturday morning of the would be National Champs arrived and it was the most glorious morning at Lake Pupuke. The sun was shining, there wasn't a breath of wind and the water was a millpond! We couldn't have asked for a better day! We had around 50 club members arrive all eager to get out on the water! From our tyros to our masters, there was so much excitement, energy and enthusiasm!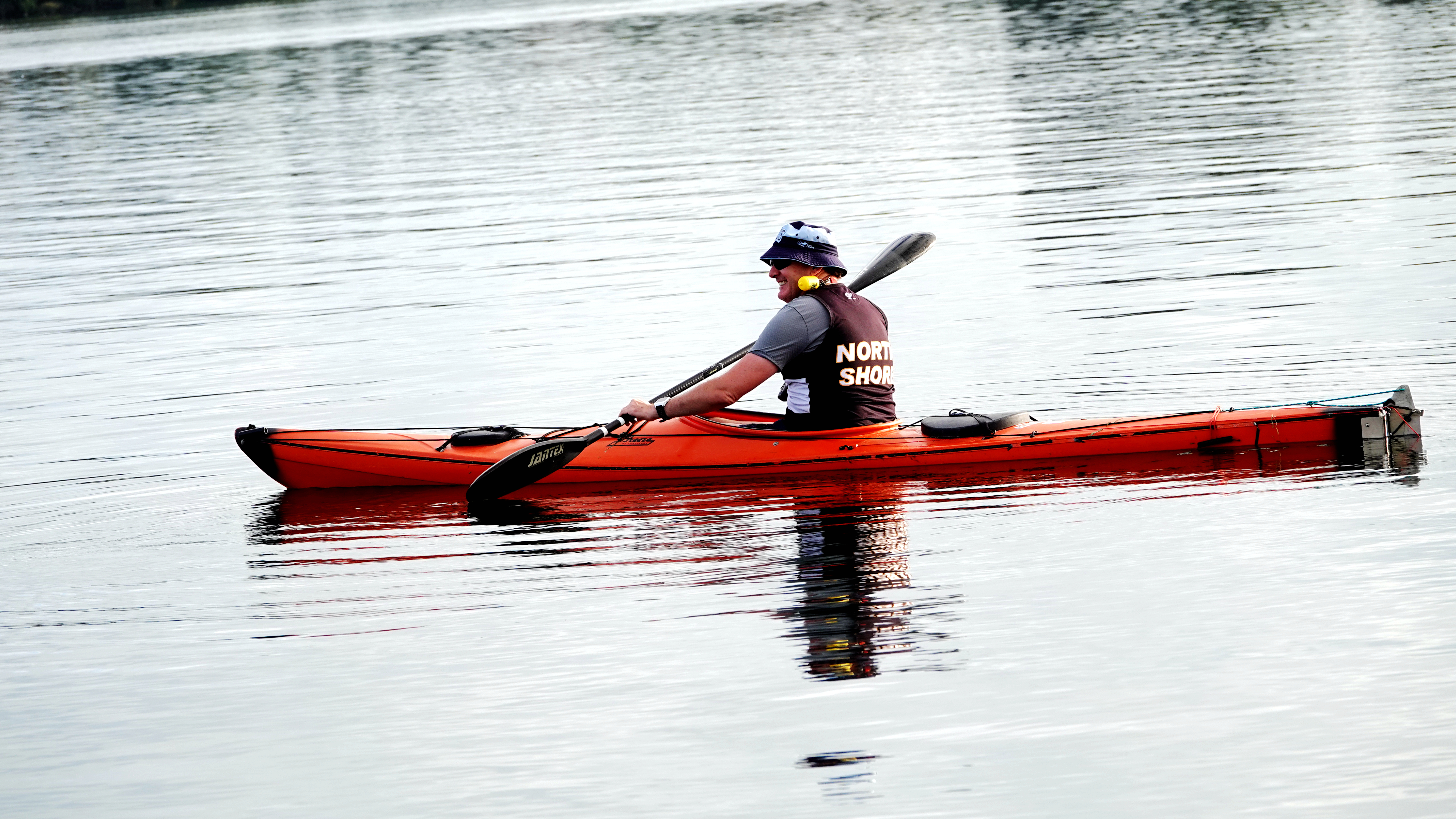 Gavin and Thomas headed our onto the water early and set the buoys for the 'very accurate' course out the front of the clubrooms! Before long we had a 200m, 500m and 1000m start and finish sorted and everyone was ready to go!
The morning kicked off with the 200m races and after a short morning tea break, we got right back into it with the 500m races, which were hotly contested! With such a good turnout of athletes we were able to race events from Tyros through to Masters!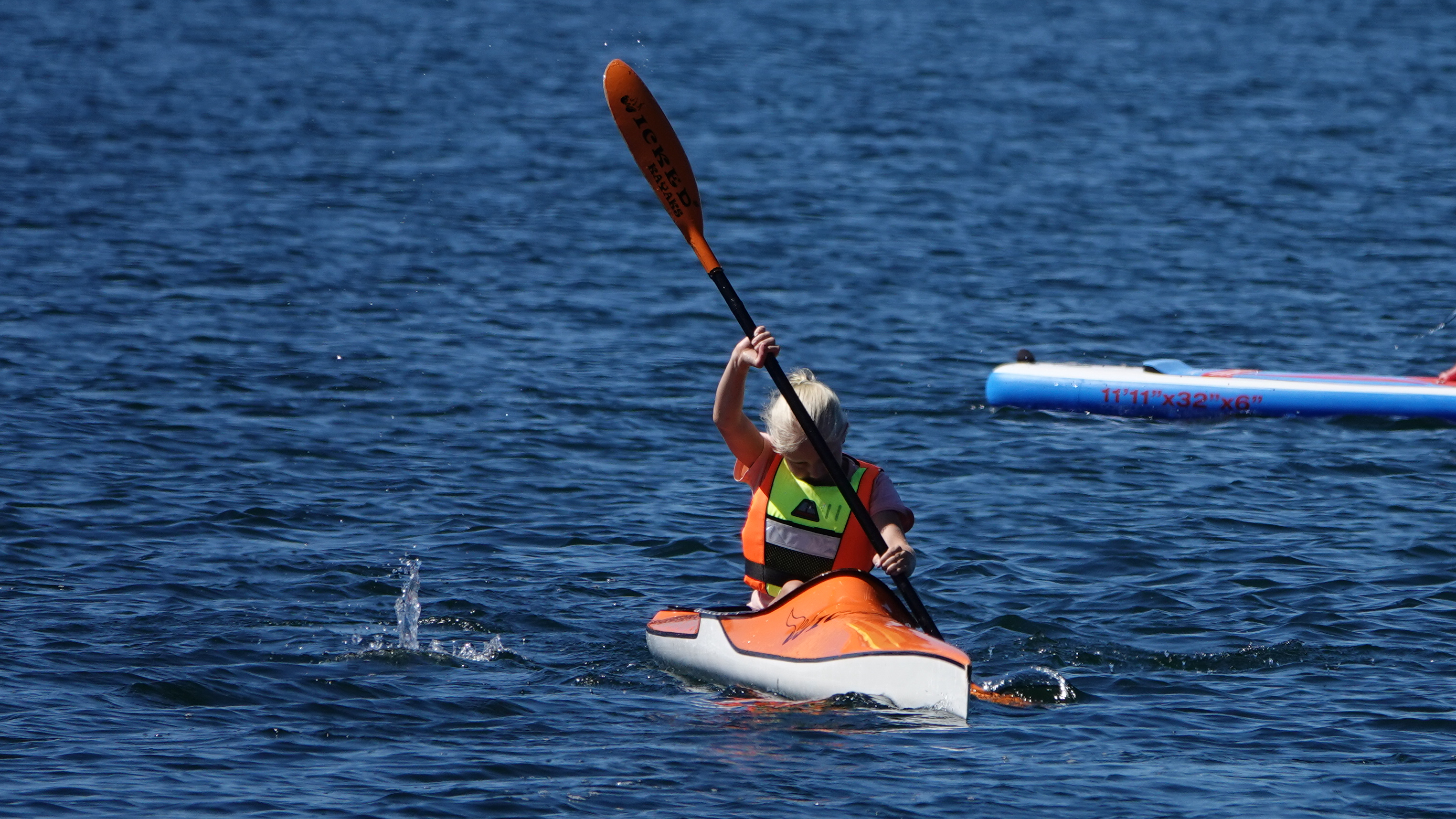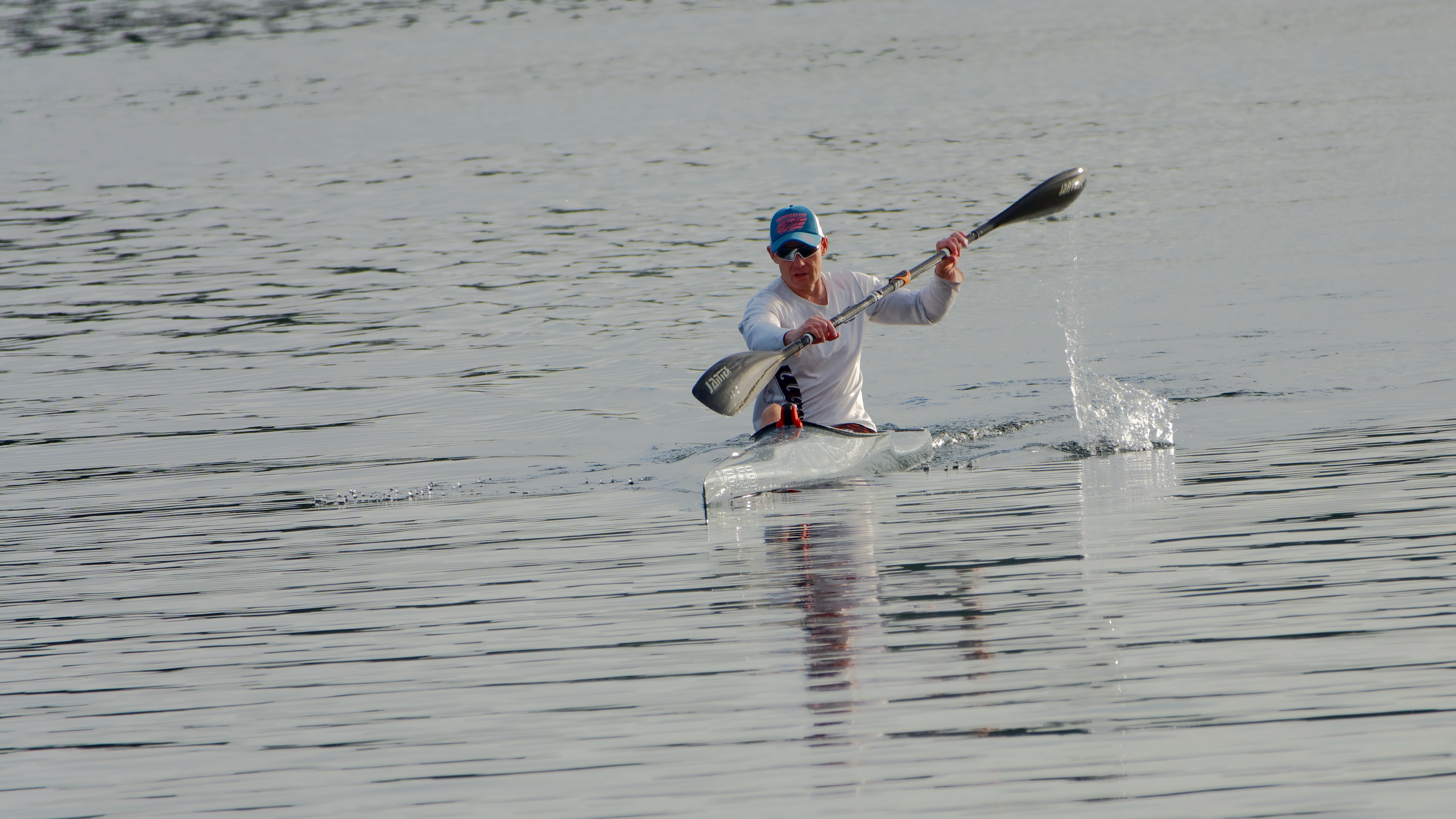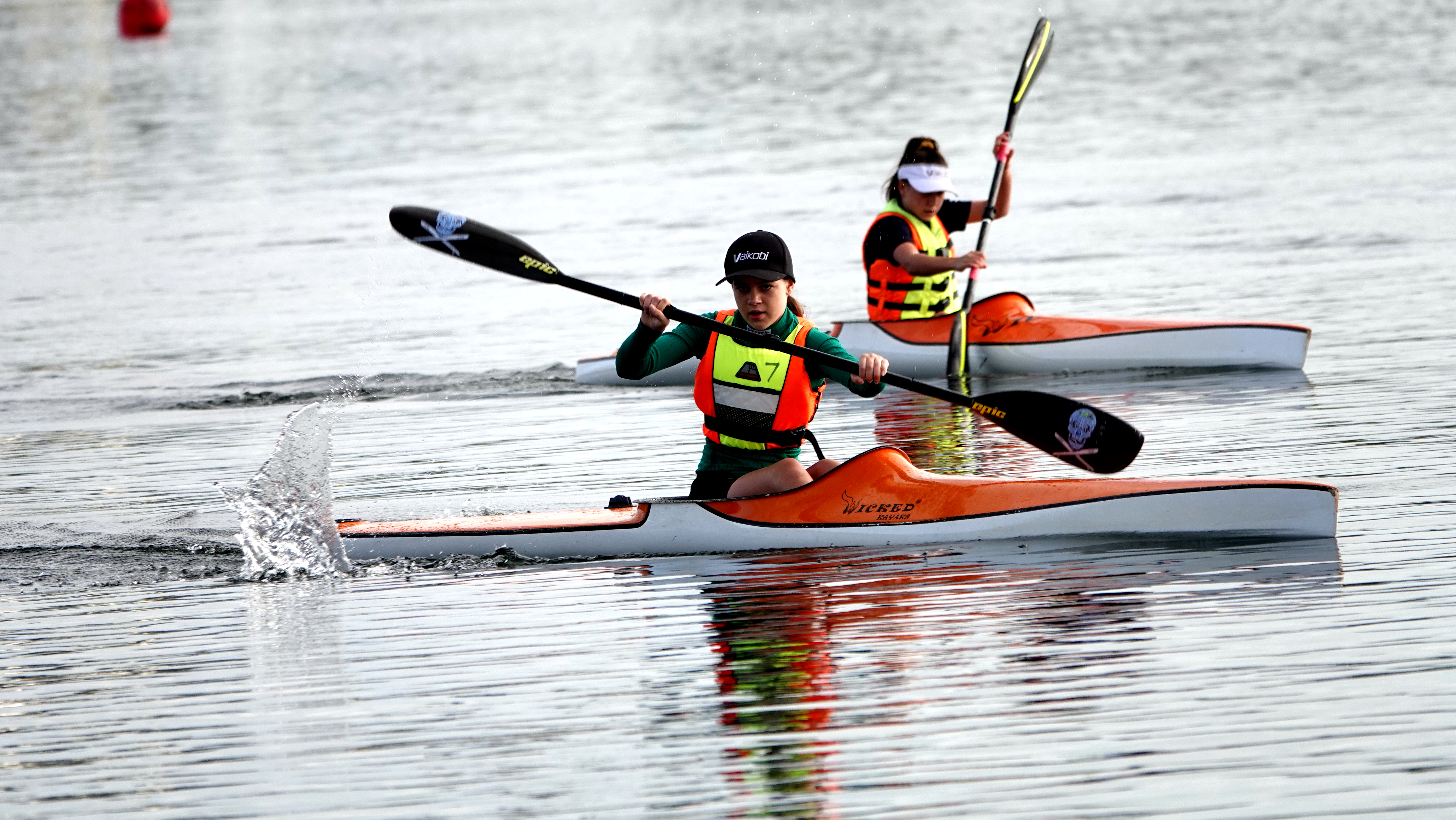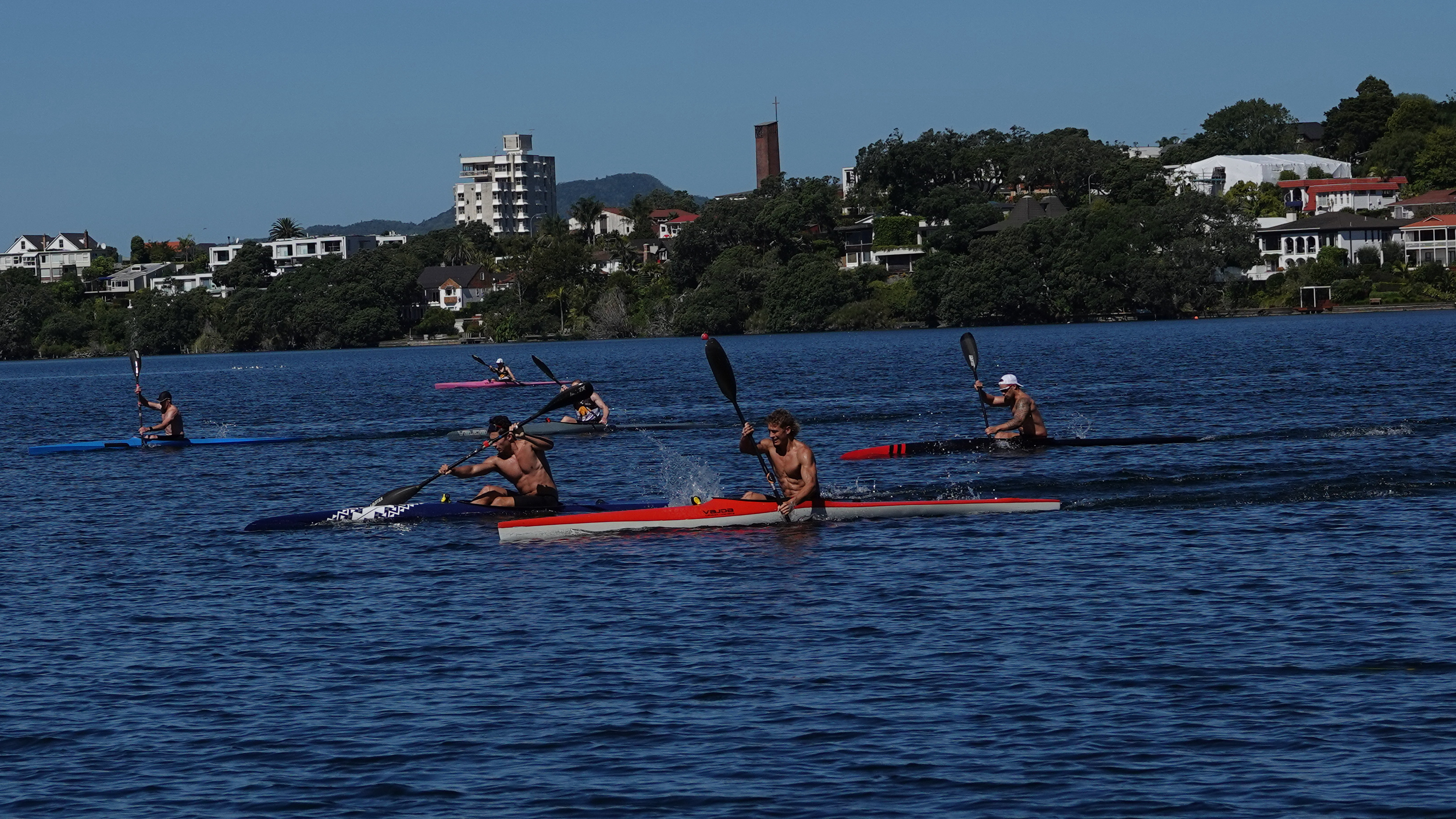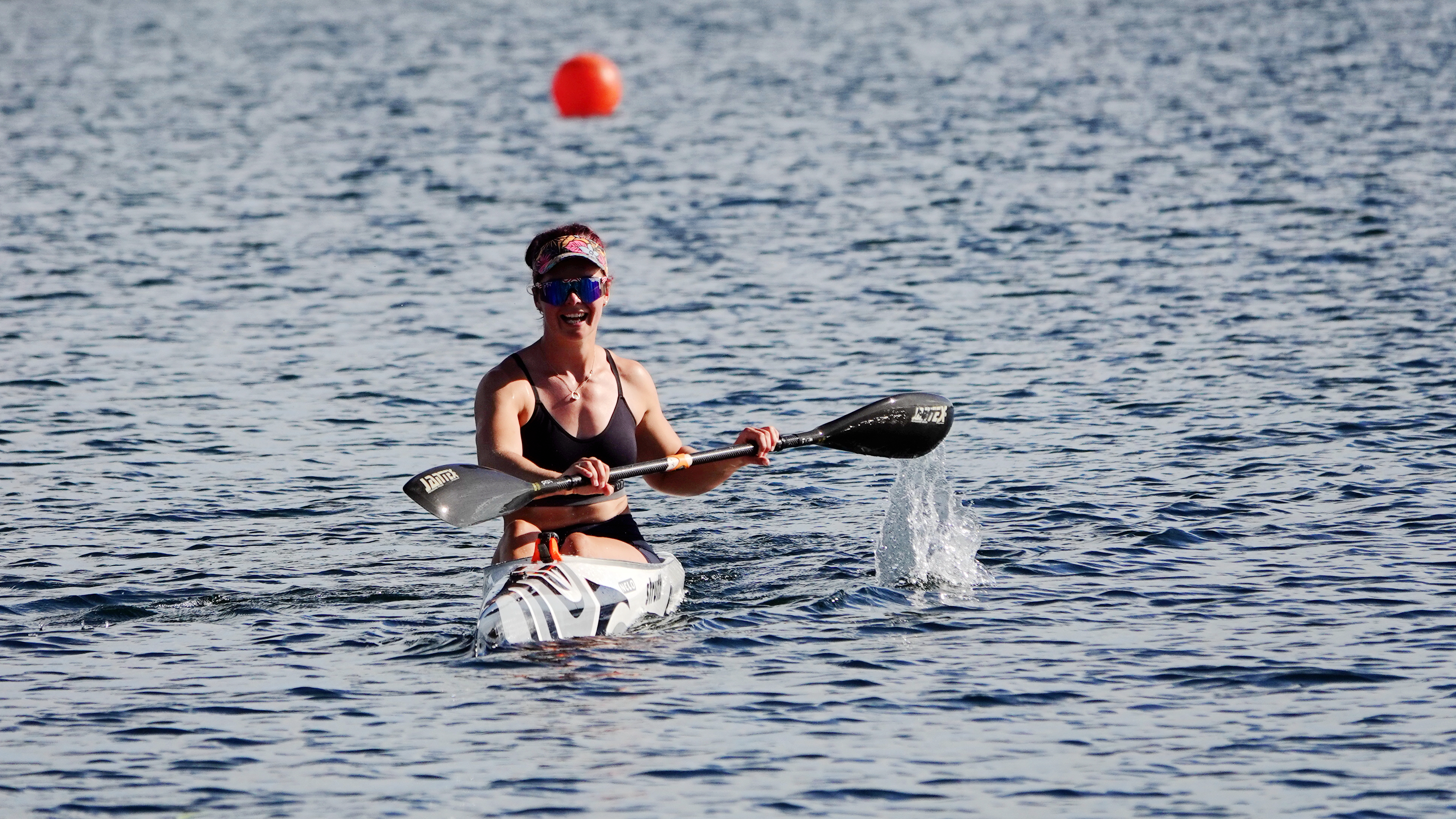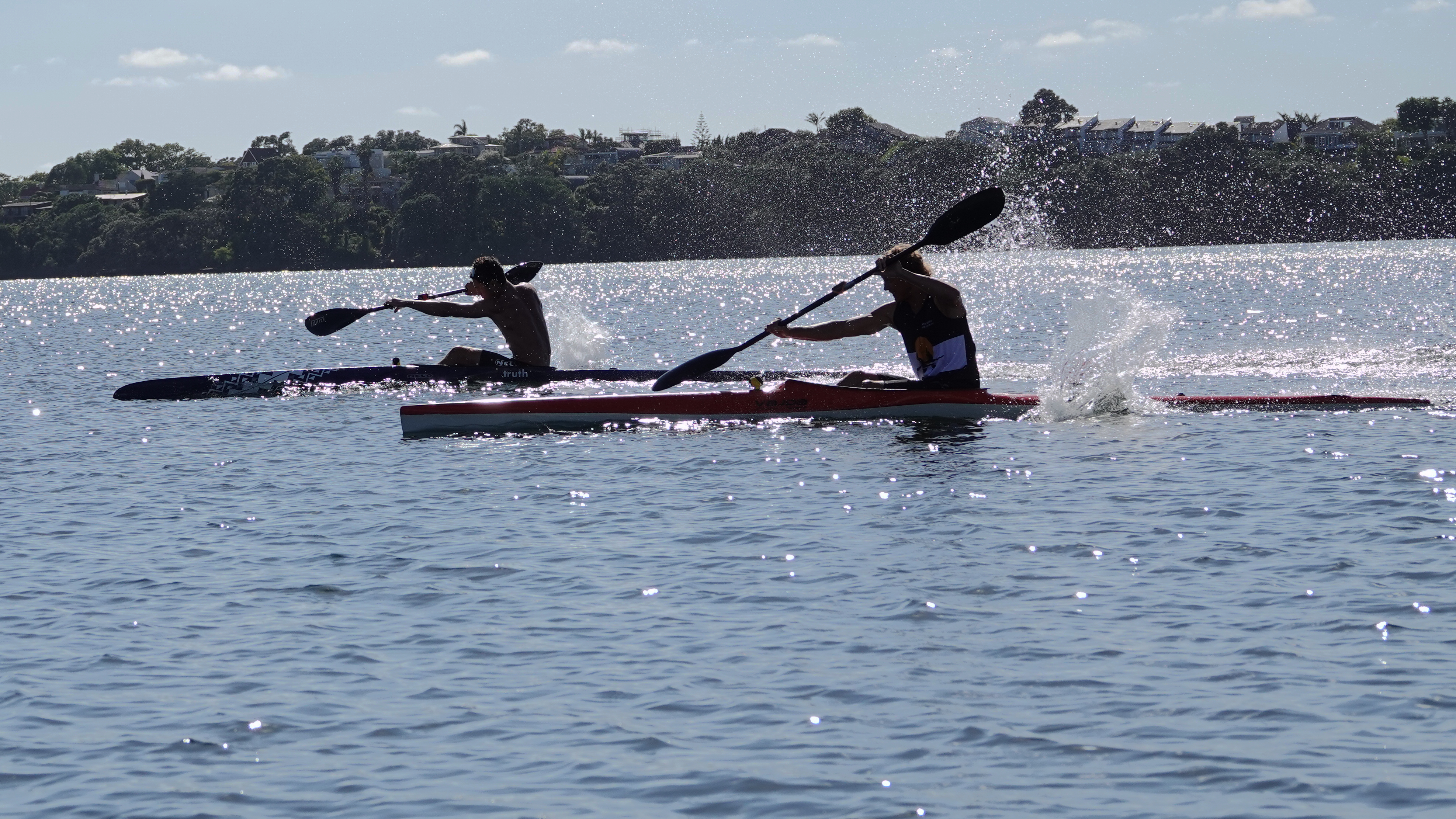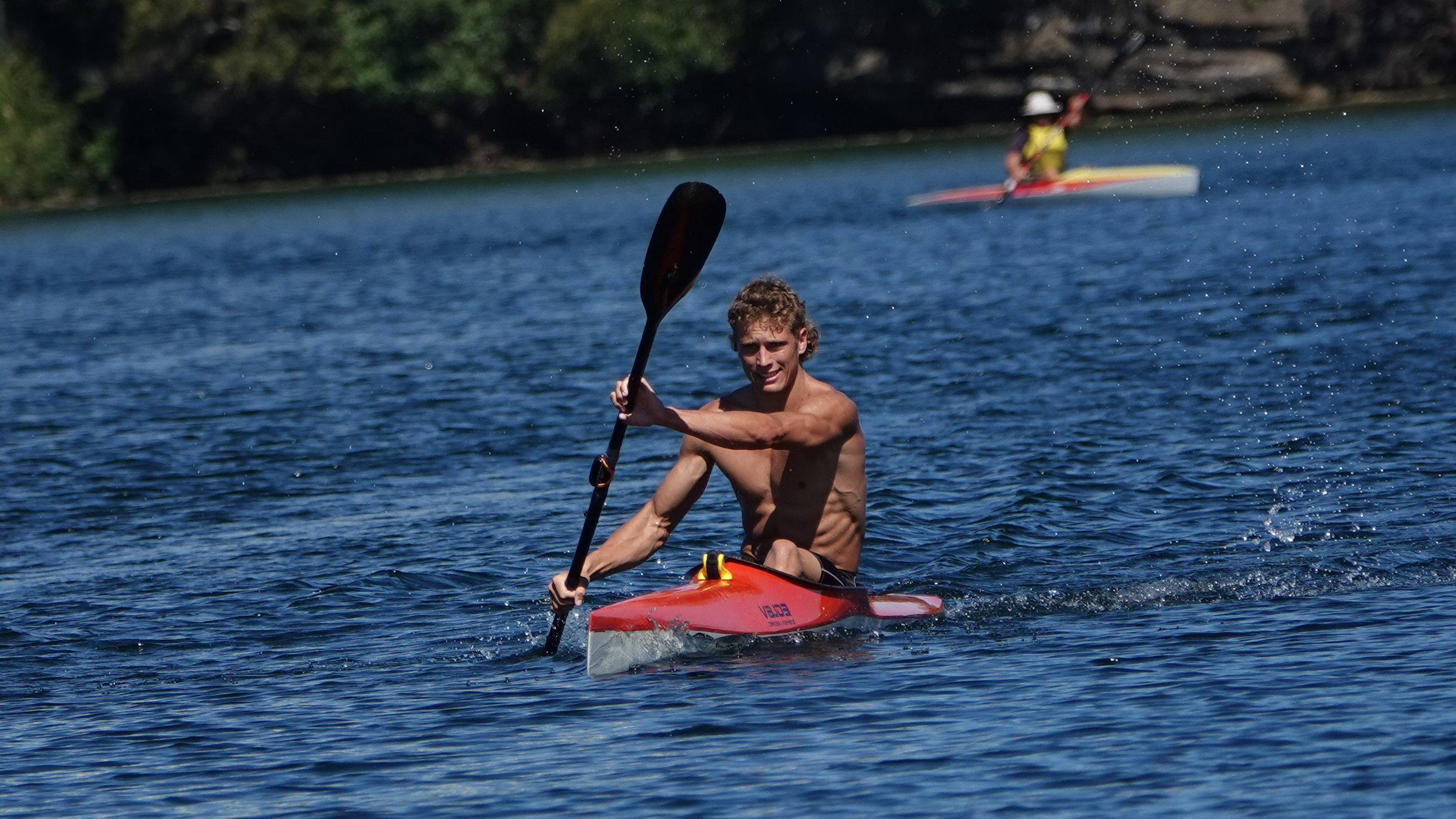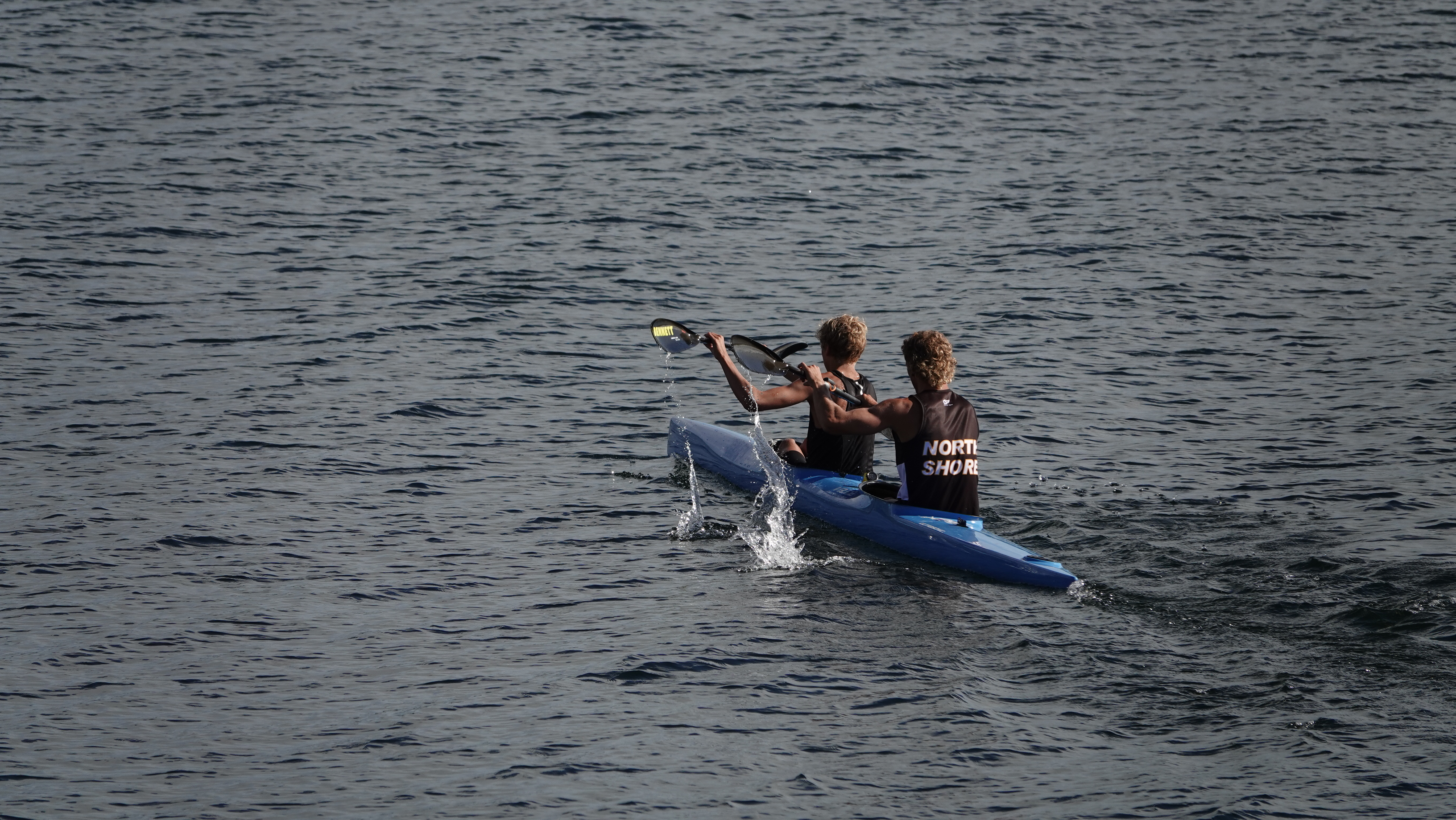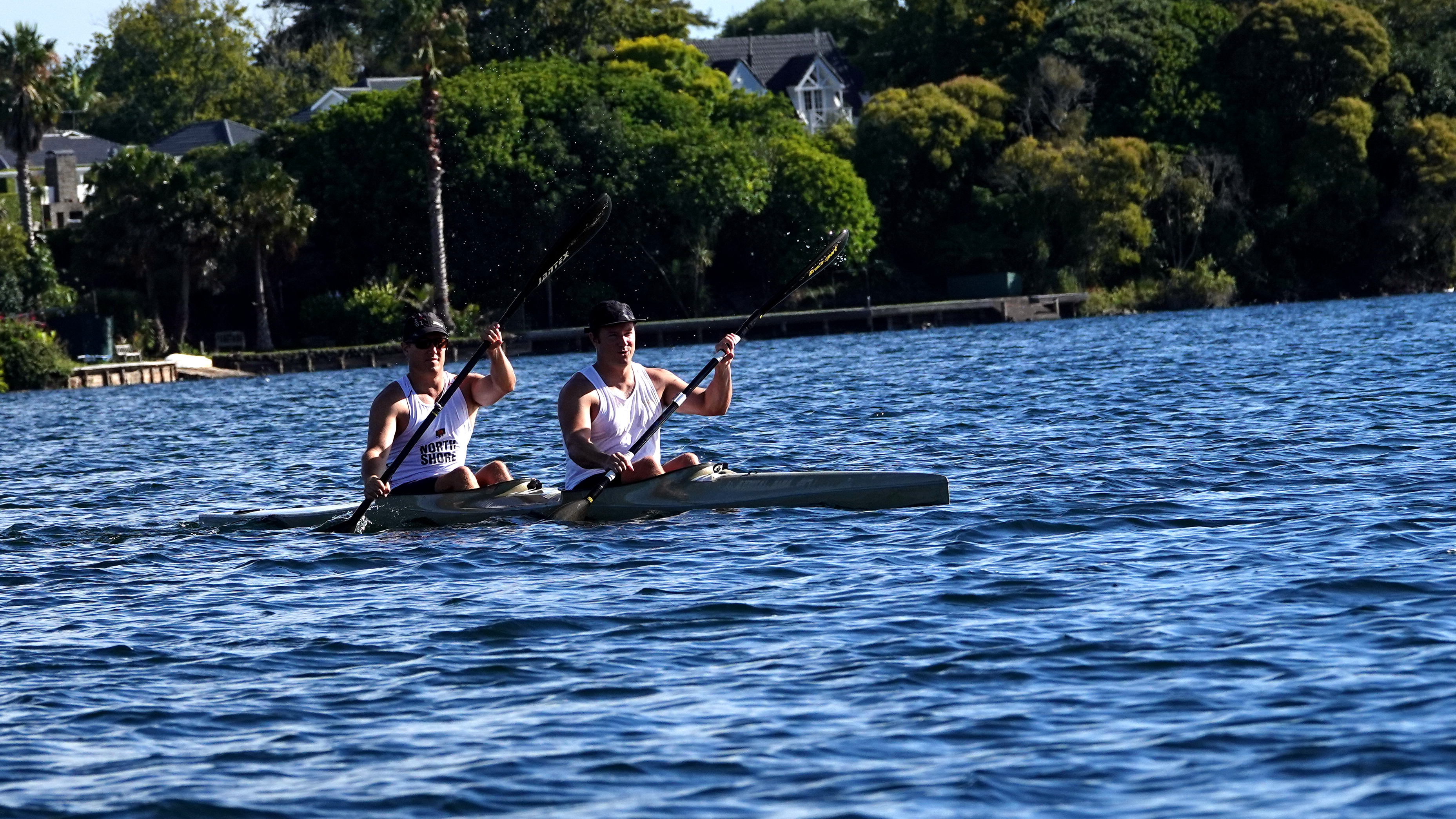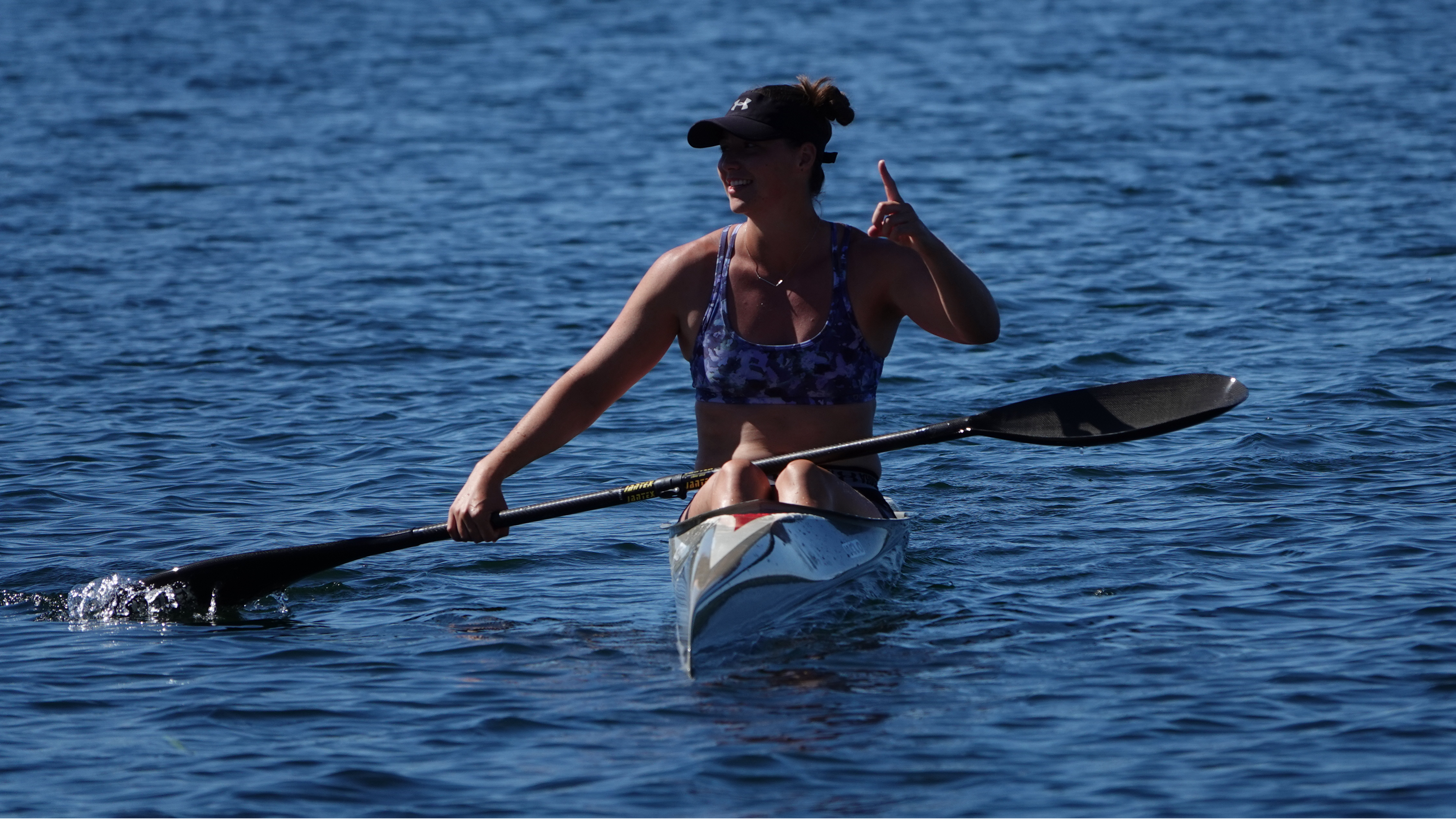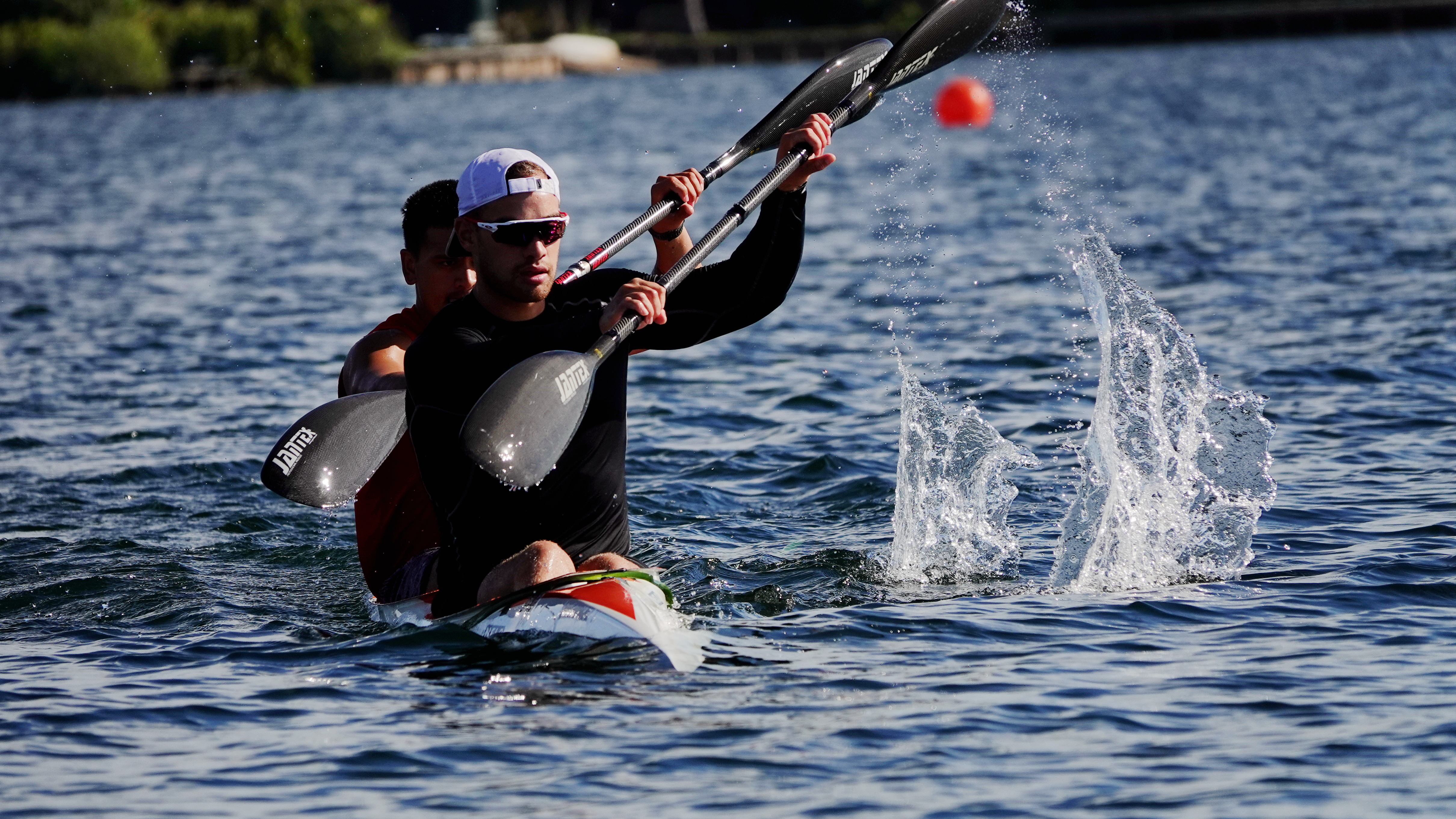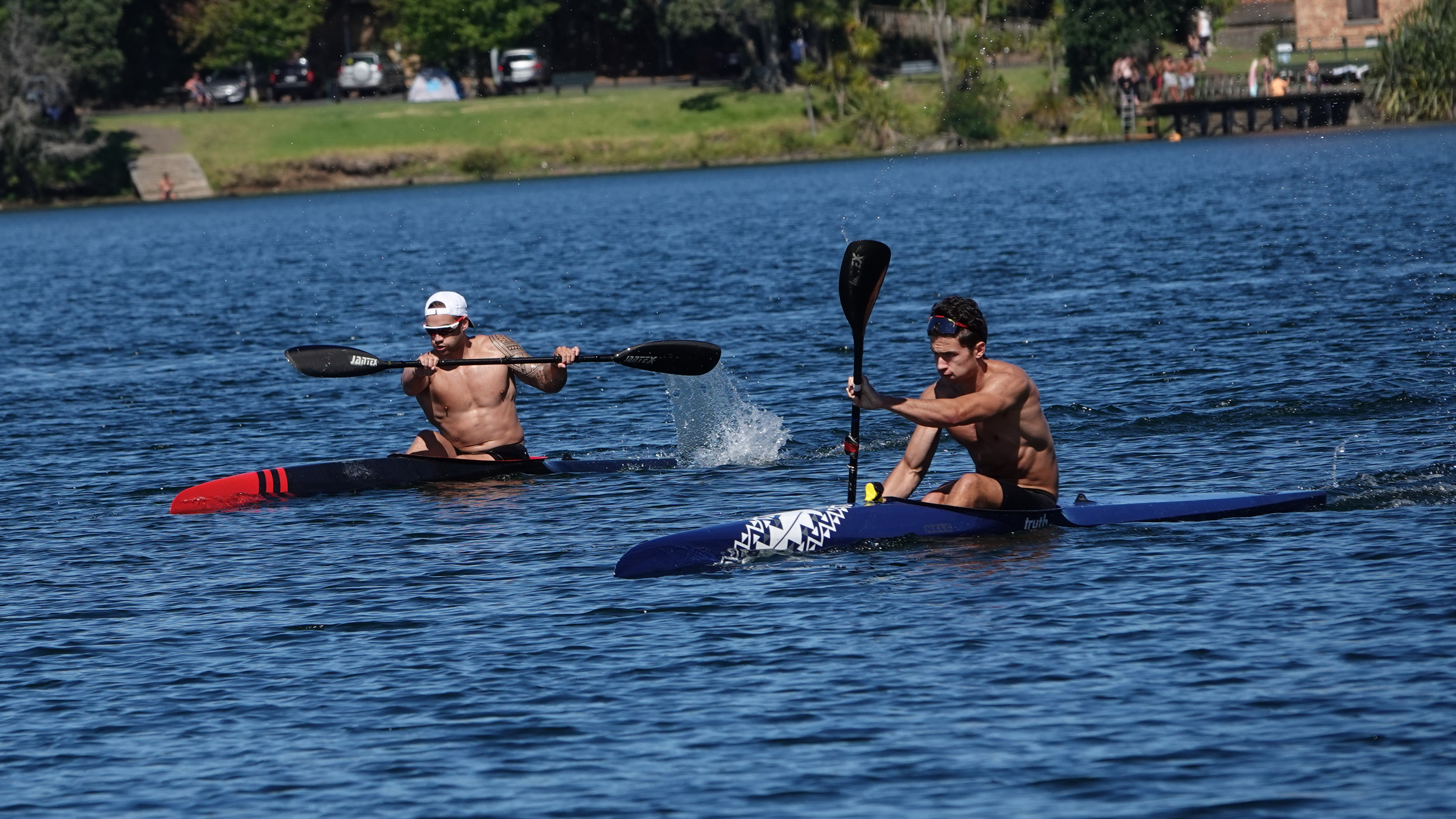 It was turning out to be a pretty warm day so some downtime over lunch was most welcome. Club members and their families relaxed in the clubrooms, eating lunch, chatting and relaxing during the hottest part of the day.
After lunch the 1000m races were held as well as the very competitive K2 & K4 500m races!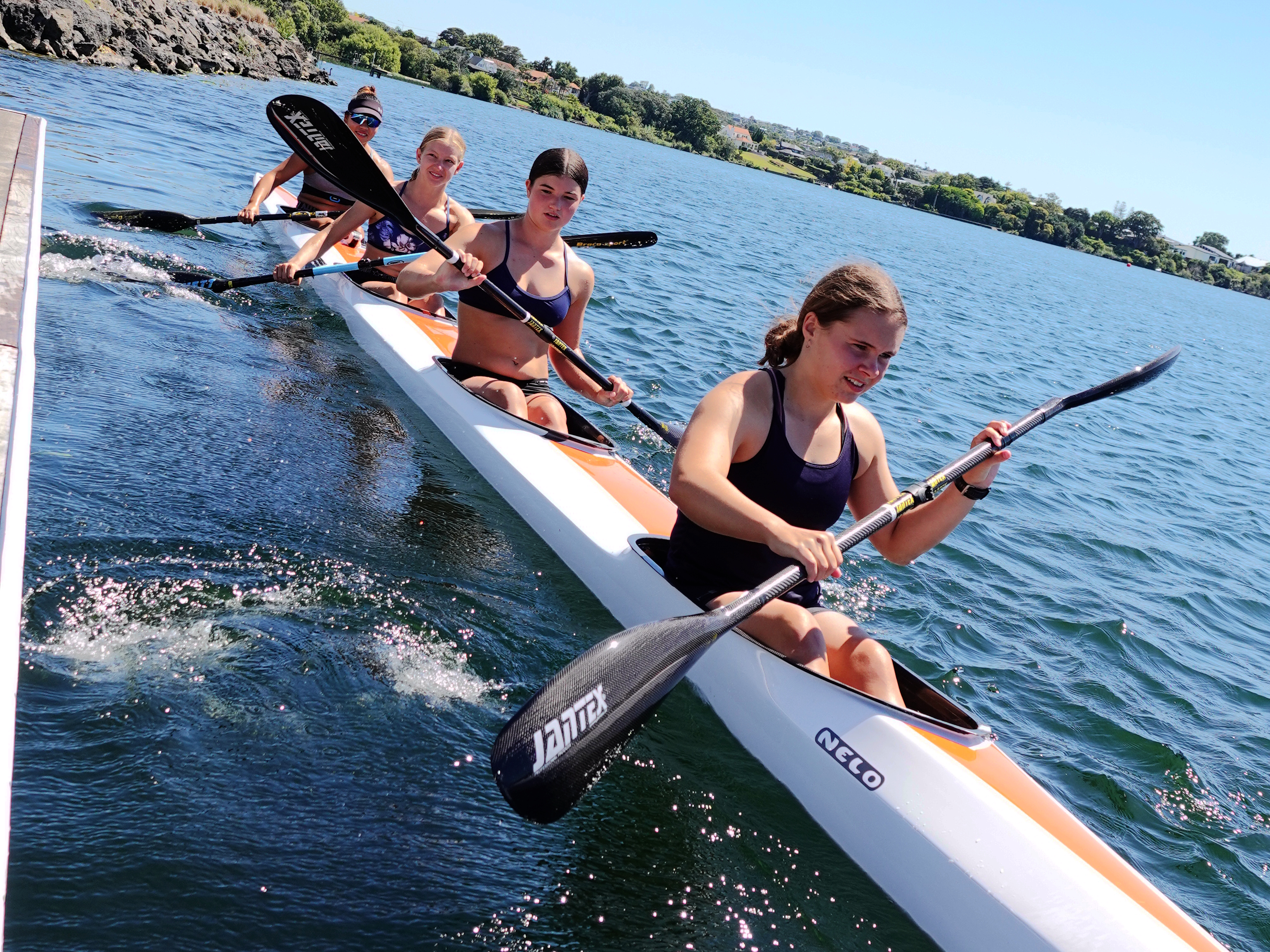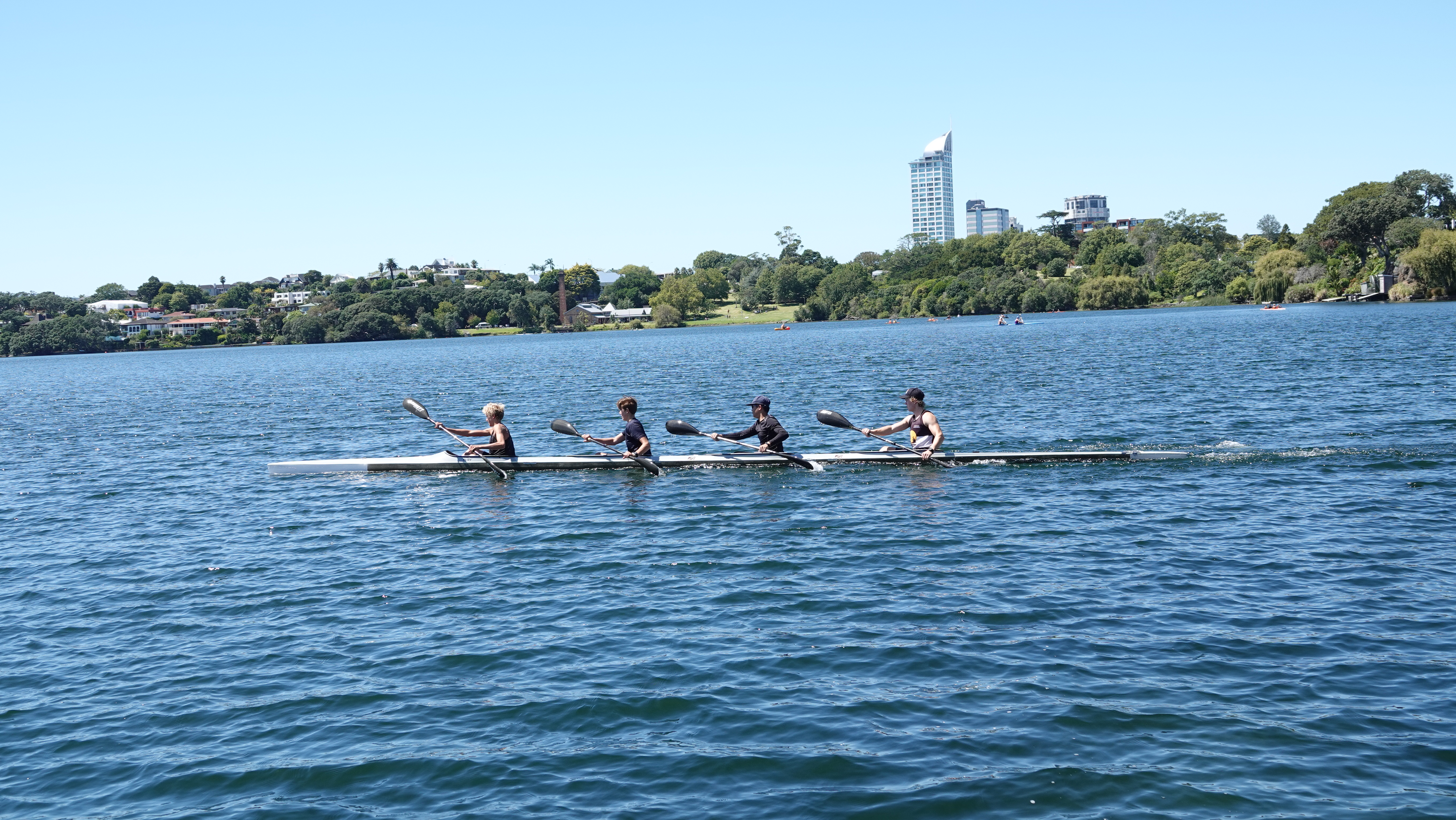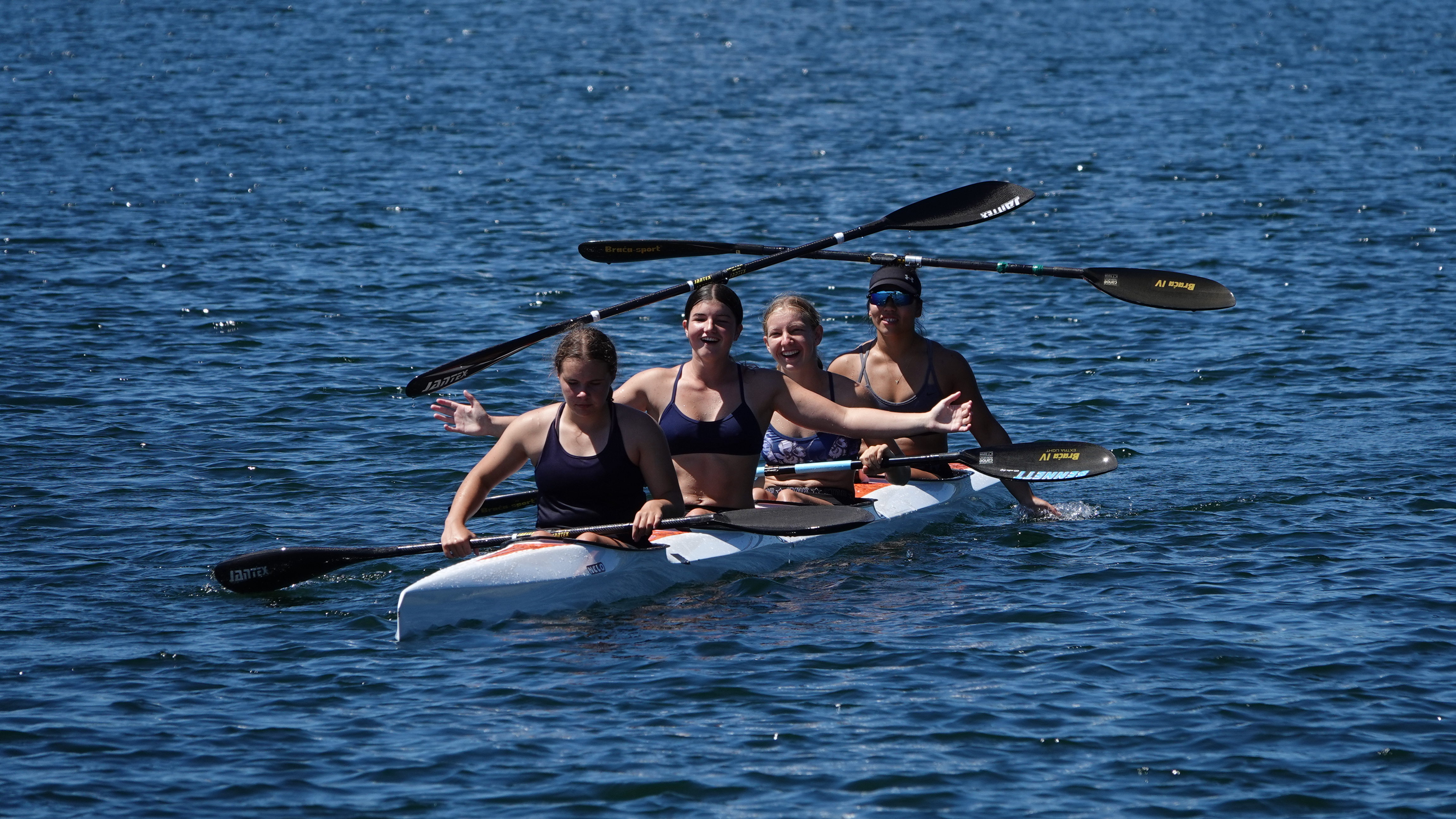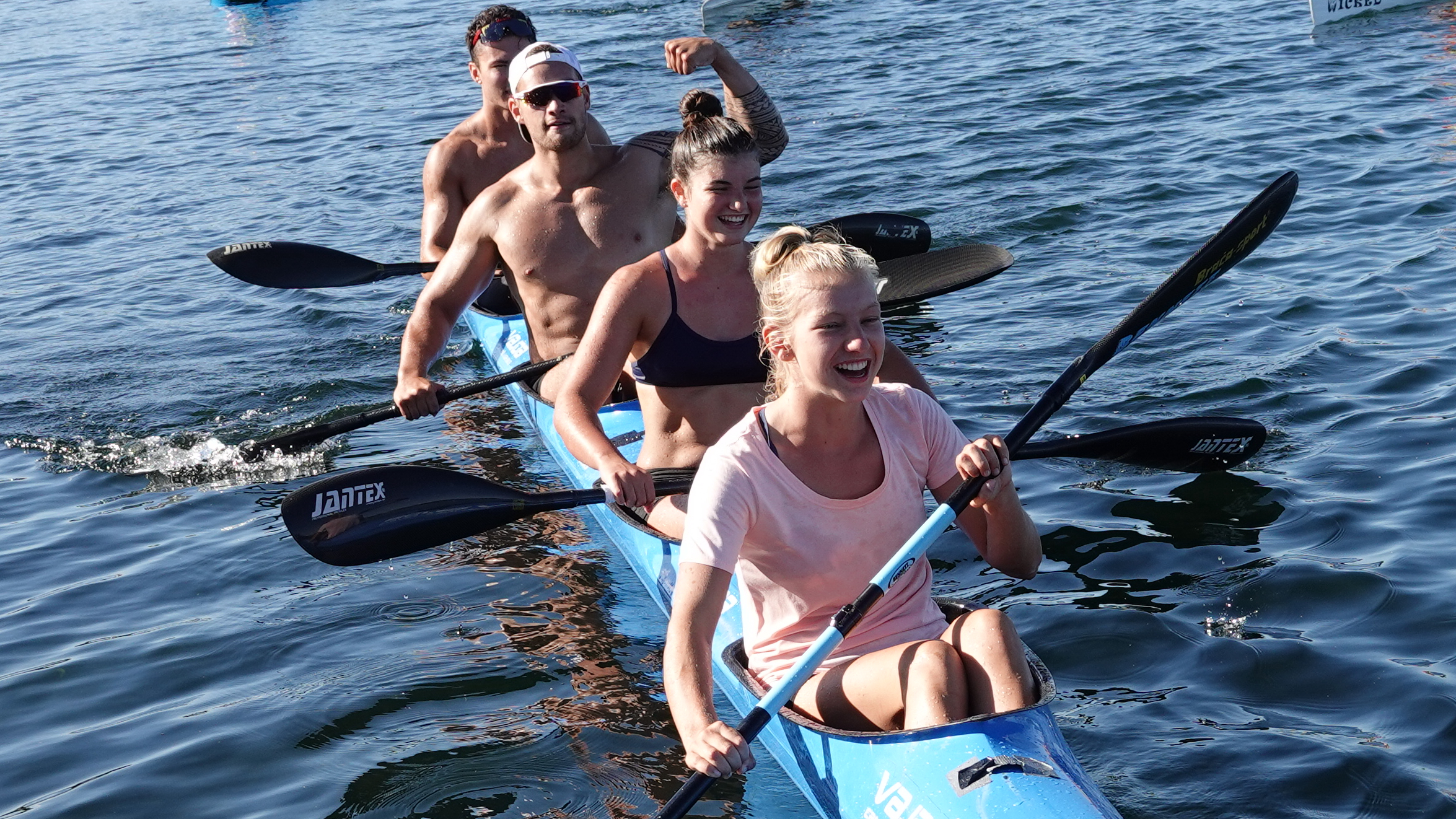 The pinnacle events of the day were definitely the Mixed K2 and the Fun K4 events. The competition was fierce and much negotiating had been happening all morning between athletes trying to put the best crews together. To add a bit of mystery to the outcome, teams had to draw out of a hat which boat they would use, which resulted in a few unexpected 'handicaps' for some teams who ended up with slightly older and possibly less 'speedy' boats. It was pretty impressive the serious effort that was put into the team uniforms too! Loads of family fun was to be had with siblings and parents joining team boats and even the littlest members of the North Shore Canoe Club getting to sit in a boat at the safety of the pontoon!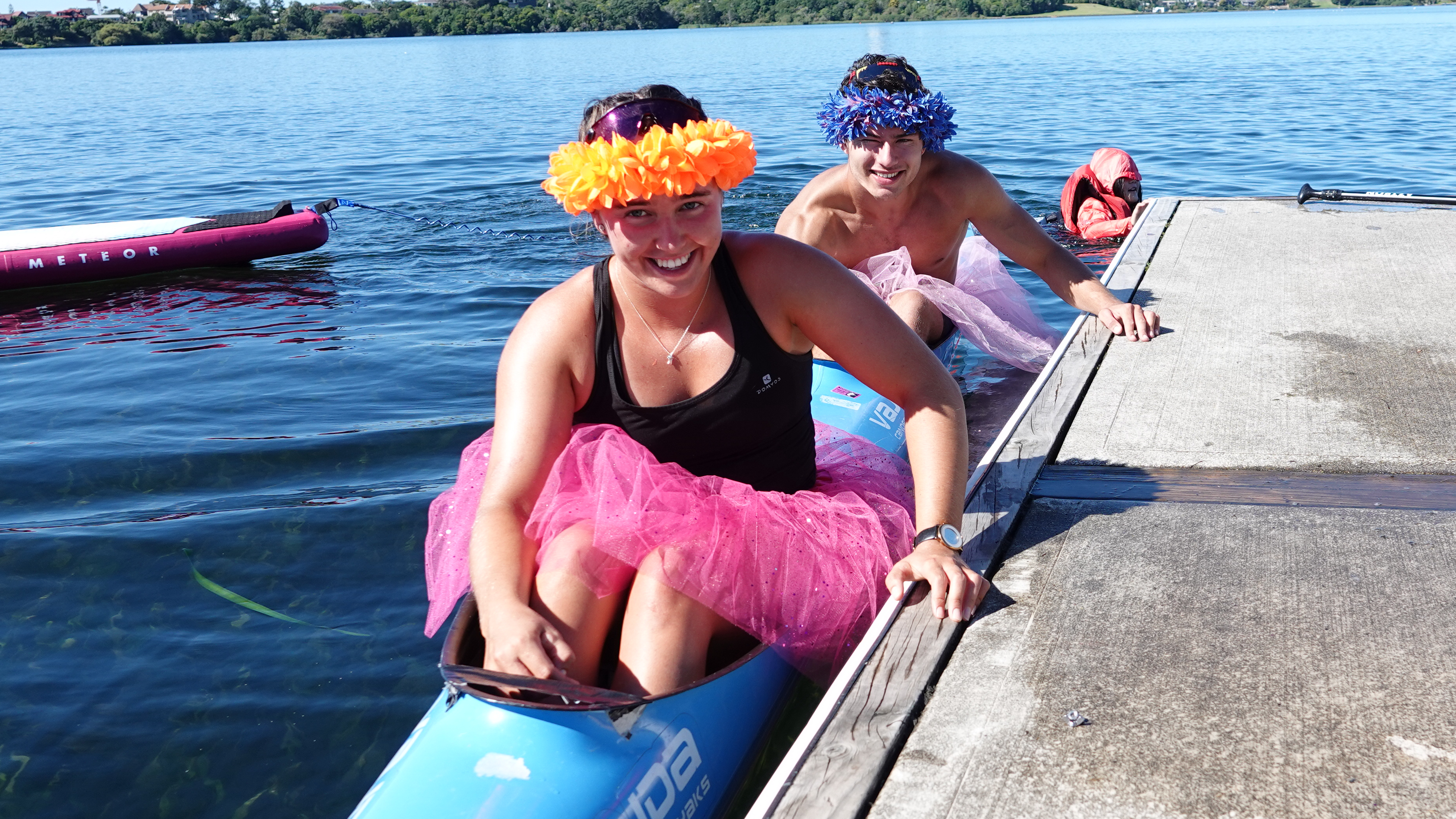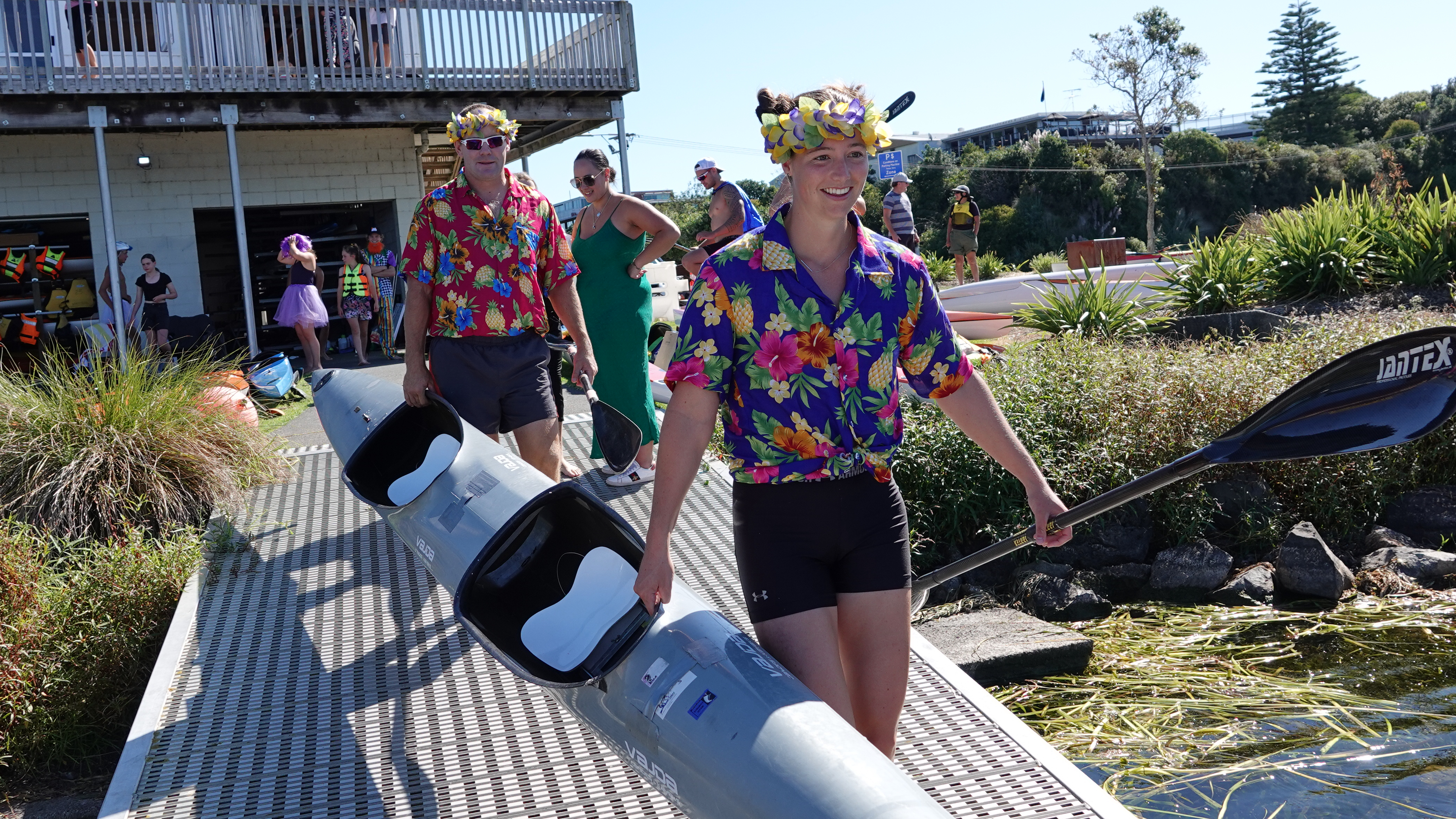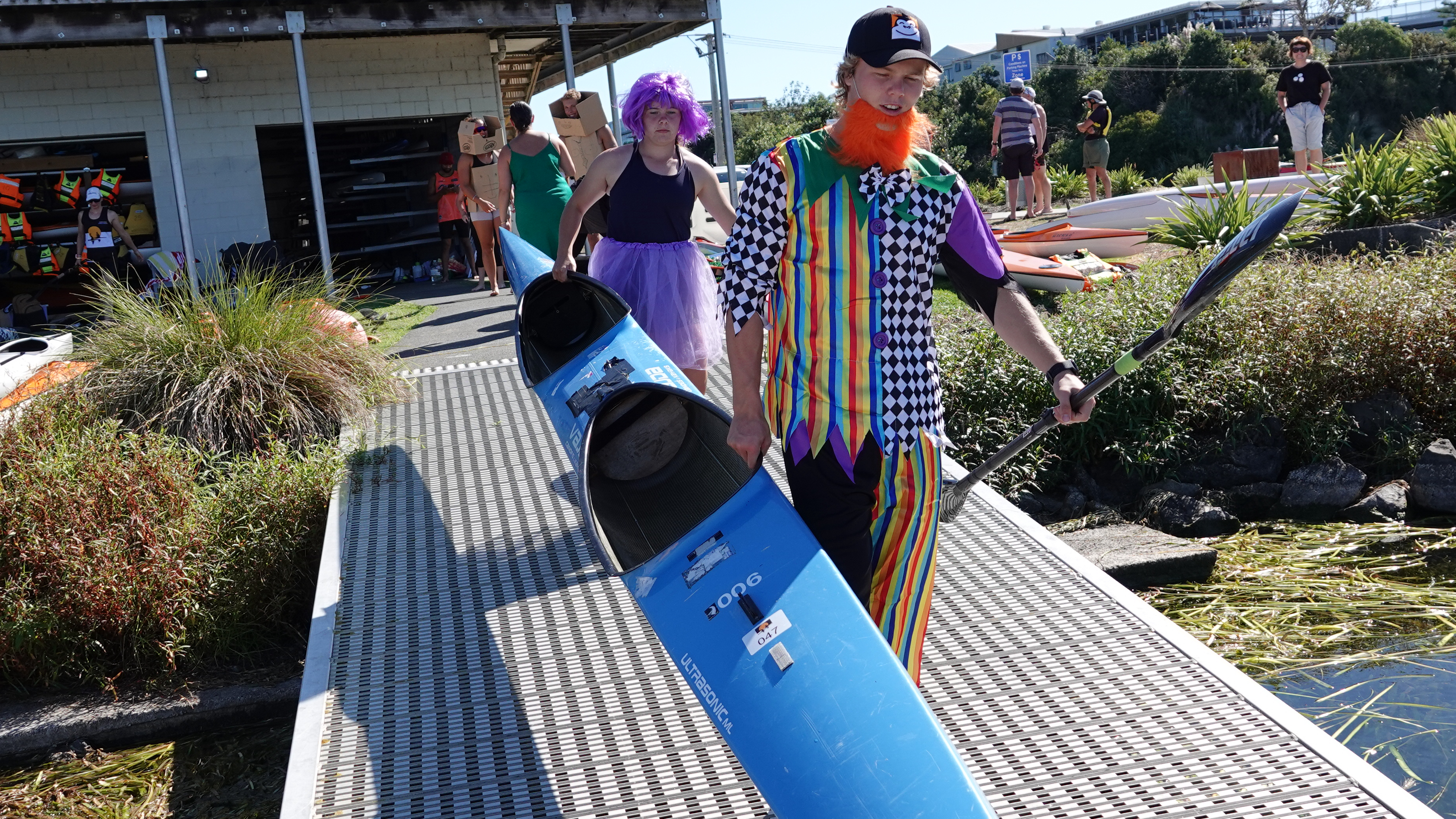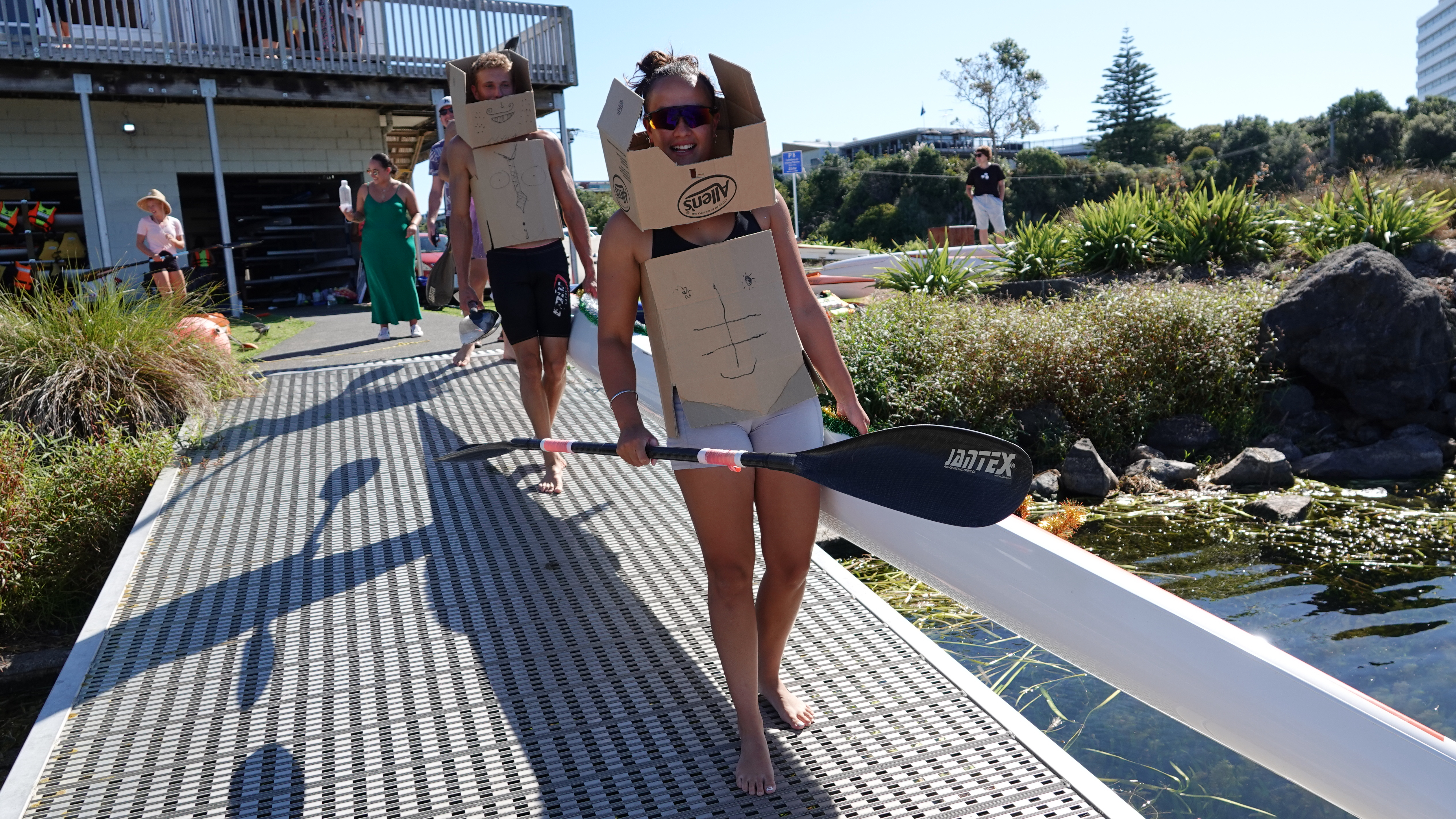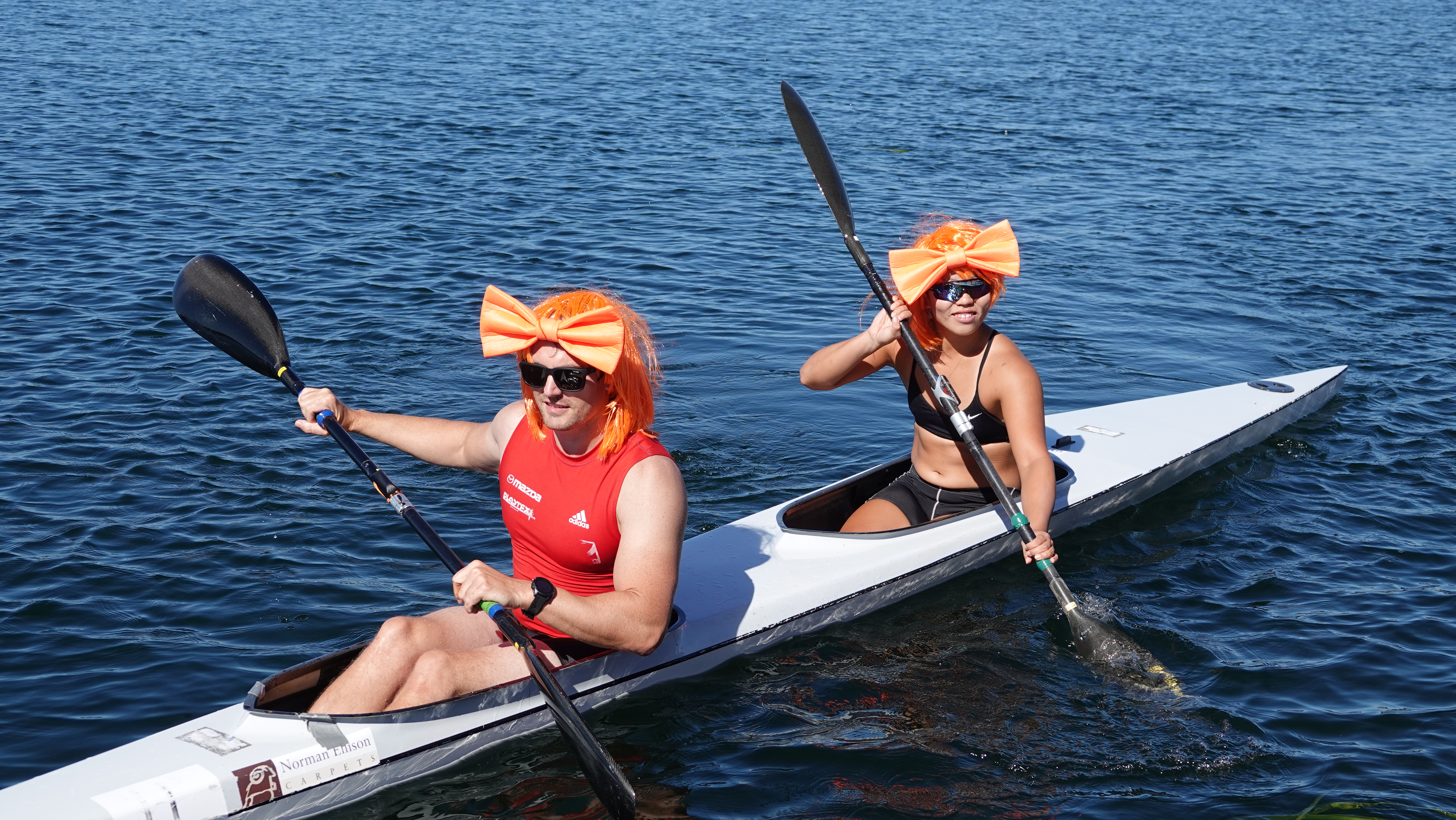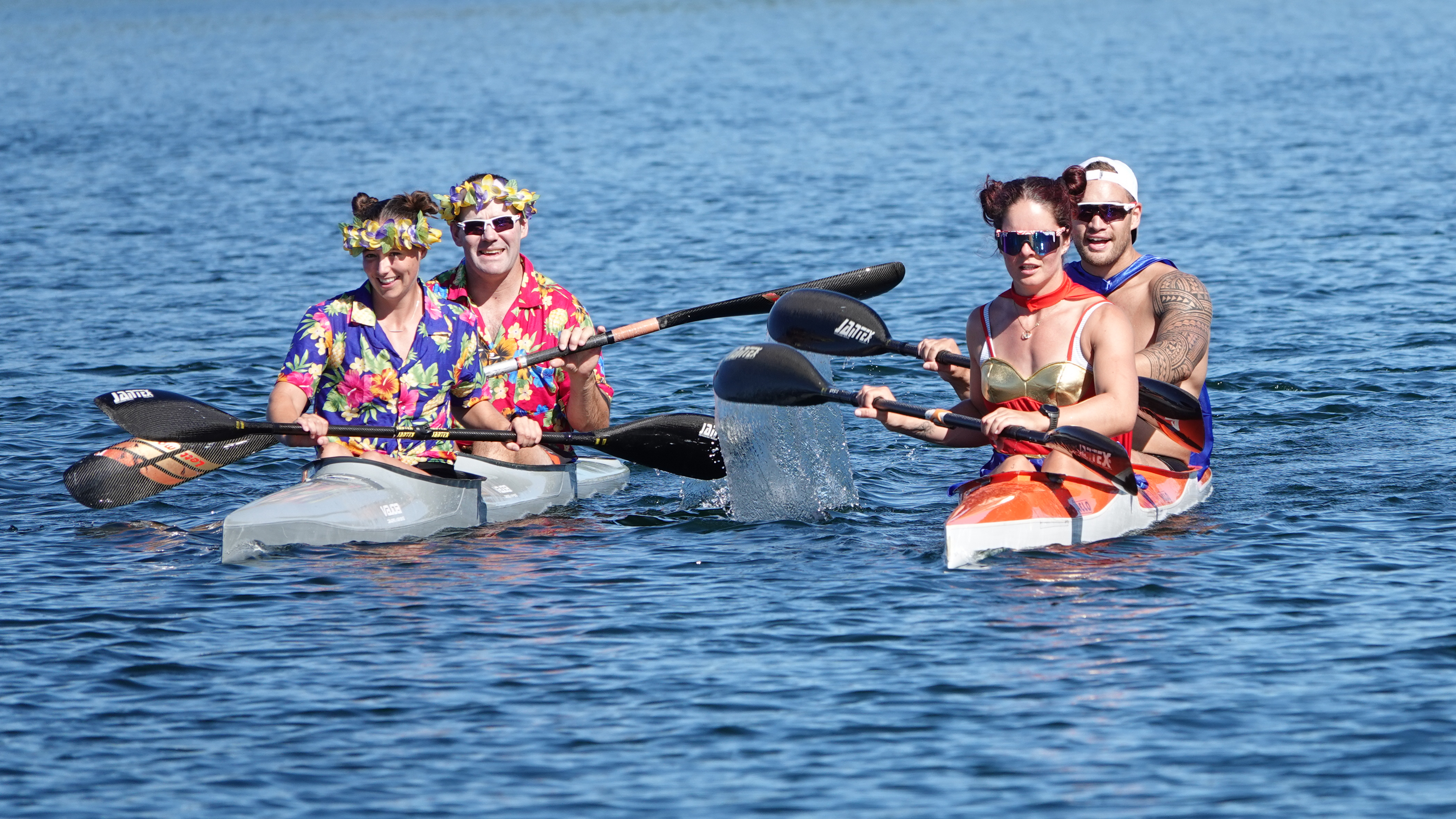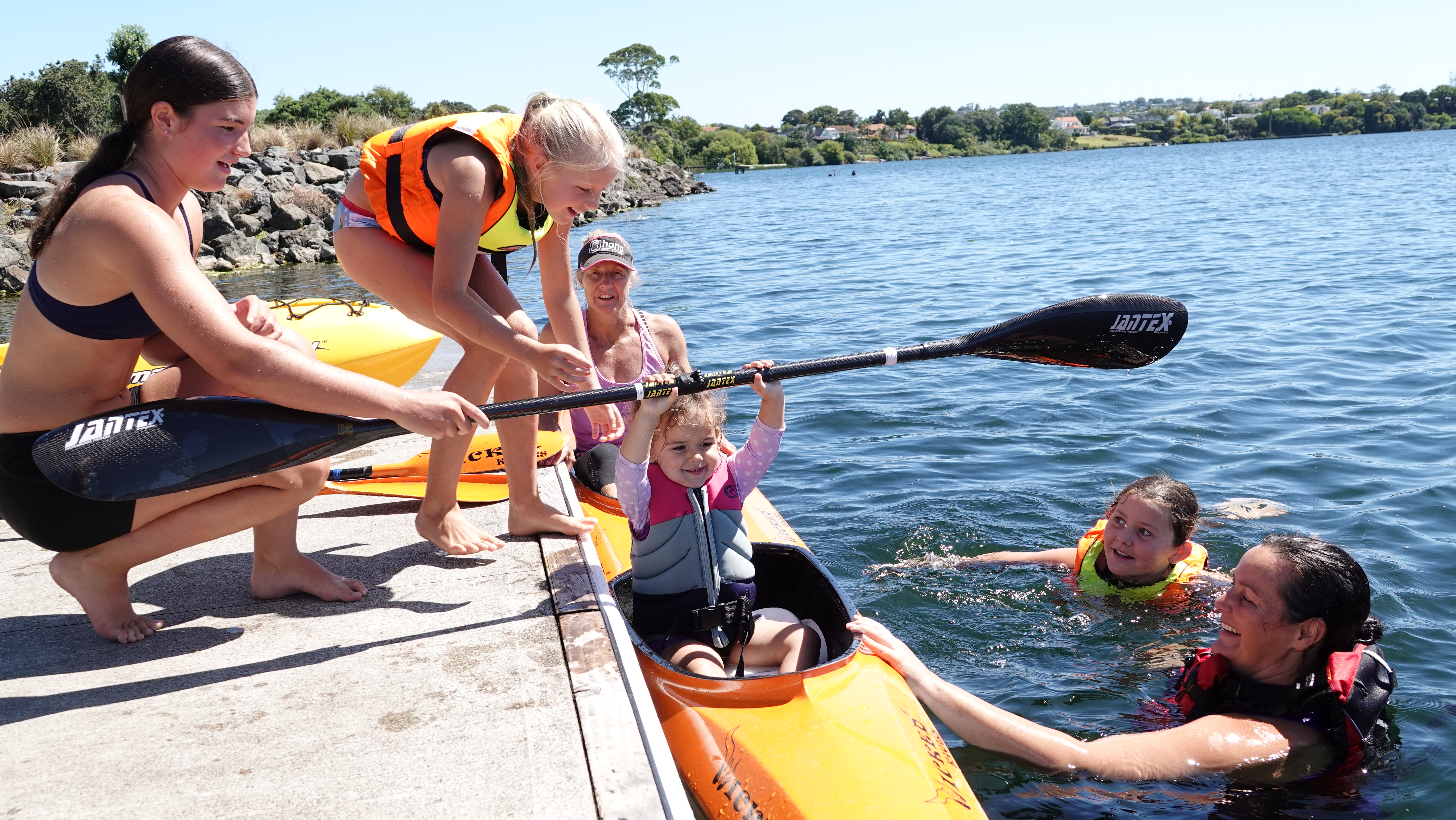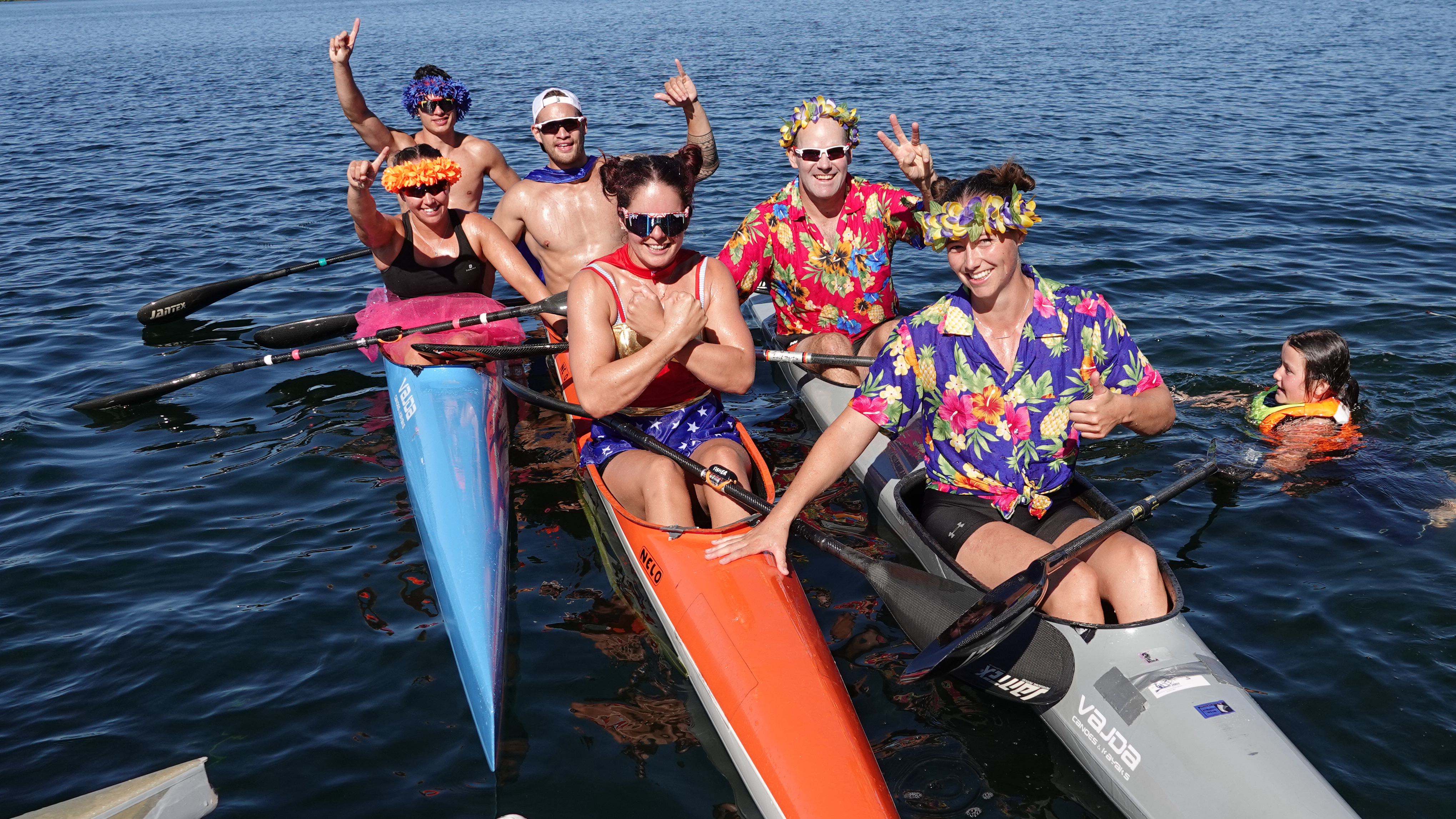 The action packed day was rewarded with an equally amazing shared BBQ in the clubrooms afterwards! It has been a while since we have had a club social event and it was an absolute feast of amazing food and fantastic company and all well deserved after all the effort put into the day!
Thanks to our generous supporters who were kind enough to donate prizes at very short notice, we were able to whip together a great prizegiving!
The following awards were presented at the prizegiving along with numerous awesome spot prizes!
Our very valuable and highly contested $2 Trophy awarded to:
TYRO 200m Champions:
1st Place Men Tyro ~ Quinn
1st Place Women Tyro ~ Mika
JUNIOR 200m Champions:
1st Place Men Junior ~ Kaiha
1st Place Women Junior ~ Kaysha
SENIOR/OPEN 500m Champions:
1st Place Men Open ~ Kalani
1st Place Women Open ~ Kim
MASTERS 500m Champions:
1st Place Men Masters ~ Waley
1st Place Women Masters ~ Nenni
Our incredibly professional $2 Medal with club logo sticker awarded to:
1st Place Mixed K2 ~ Tuva'a & Alex
2nd Place Mixed K2 ~ Juri & Craig
3rd Place Mixed K2 ~ Aimee & Julius
Gift Hampers sponsored by Energy NZ awarded to:
MIXED K2 BEST DRESSED
MIXED K2 RUNNER UP BEST DRESSED
Thanks to the following supporters for helping to make the day even better with these epic donations! Please be sure to check out their websites linked below and support them!
Anytime Fitness Takapuna
Thanks to Mark for the protein shakers and week free trial vouchers! They were awesome spot prizes! We hope you gain some new members to your gym as a result!
Body Evolution Method
Thanks to Hayley for the Physio Session and Movement Therapy Session Vouchers! The winners of these vouchers were pretty stoked! We hope you gain some new clients as a result!
Energy NZ
Thanks for your generous donation that helped us to pull together the day - we couldn't have have done it without you!
Highway Stabilisers
Thanks for club member Corbin for the cooler bags! They were a much sought after spot prize!
Kids Unlimited
Thanks to club Secretary Kirsty for donating some Surf Paints from here small business. Hopefully we see some artwork on a paddle or boat or two as a result in the near future from those who won these spot prizes!
Suna Pilates
Thanks to Libby from Suna Pilates for the awesome kids and adults Pilates class vouchers!
Vibe
Thanks to Karen for the USB chargers, puzzles and bandanas - they made fantastic additions to our spot prizes!